Space Tech, Prop Tech
Space exploration is driving the creation of futuristic technologies that have a potentially vast range of applications on earth if they are effectively harnessed by business and innovators. The World Economic Forum, introduced a new standard called the Space Sustainability Rating (SSR), in 2022, which aims to recognise, reward, and encourage space actors to design and implement sustainable and responsible space missions. The real estate industry, which consumes close to 40% of all raw material and energy globally and accounts for a little over 30% of carbon dioxide emissions is increasingly turning towards PropTech to mitigate these ill-effects as much as possible.
According to a report by the World Green Building Council, green buildings have been shown to save money through reduced energy and water use and lower long-term operations and maintenance costs. By 2050, more than half of the world's population is expected to live in urban areas , bringing huge challenges - and opportunities - for investment in sustainable infrastructure across all sectors of the economy. Technology and innovation have a key role to play in the switch to a low carbon economy with sustainable infrastructure.


New Mobility Solutions
Change has been the driving factor in the mobility space and will continue to define the sector.

New Mobility can substantially support and shape urban revitalization and significantly improve quality of life and environment in cities around the world. At the same time, it can open up a wealth of business and employment opportunities—locally and globally.

Global energy consumption has increased 40 times in the last 100 years and is set to double by 2050. Due to its lower carbon trail, it is necessary to deploy renewable energy sources to drive sustainable engineering operations across all industries worldwide

Creating energy with a zero carbon footprint is a great stride to a more environmentally friendly future.
Commerce, Logistics & Factories
With the rise of e-commerce and its associated supply chain demands, logistics and Fulfillment, companies and sellers are aware of the need for sustainable developments, and that they have a strong role to play to reduce environmental impact in the supply chain.

Studies show, 87% of consumers will have a more positive image of a company that supports social or environmental causes

The growth of factories has increased employment and expanded opportunities, yet it has also been characterized by pollution, climate change, and alarming risks to workers' health and safety.

Through innovation, advanced analytics, digitization, electrification and process efficiencies, carbon-intensive operations underpinning the global economy can shape a more sustainable future.
Gig Economy & Digital Co-operatives
The gig economy has proven its resilience and potential even in the wake of the Covid-19 pandemic, by continuing to unlock jobs in the millions and keeping communities connected.

The technological intervention in this space has contributed to the uptick in demand, and hence the earnings opportunities associated with it.
Health Tech & Wellness
The pandemic has made us more conscious of our lifestyle choices in pursuit of optimizing our health. The increased focus on all-rounded wellness, including mental health, the use of technology and the evolution of a wellness ecosystem are fundamental changes outlining wellness.

Healthtech holds great potential to induce significant growth in the healthcare industry through the incorporation of various emerging technologies and platforms, bringing us much closer to attaining UN's 3rd SDG of good health and well-being.
The Future ICT Forum in the Press
Speakers 2022
Anjum Parwez IAS
Managing Director
Bangalore Metro Rail Corporation Limited BMRCL


Felix Neugart
CEO, NRW GLOBAL
Business GMBH, Germany


Manu Saale
Managing Director & CEO
Mercedes-Benz Research & Development India


Jacob Peter
SVP, Executive Board Bosch Global Software Technologies


Friedrich Birgelen
Deputy Consulgeneral German Consulate General, Bangalore


Andrea Hendrickx
Country Head & Executive Board Member Infosys Germany


Rajesh Nath
Managing Director German Engg
Federation (VDMA)


Pradhyumna Ingle
Regional Business Head Asia Pacific,
Henkel Technologiess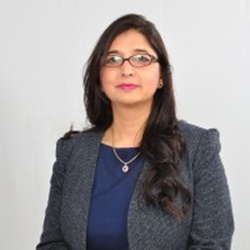 Ambika Banotra
Chief Representative NRW Global Business
GMBH/ INDIA


Steen Thygesen
CEO
Audientes A/S Denmark


Dr. Biju Jacob
Director, Health - Social Alpha
Director, UN Health Innovation Exchange


Sanjiv Kumar Jha
Principal Smart Infra
AWS - South Asia


Pavan Kumar
Senior Vice President Global Indirect
Business - ALTAIR


Chandrakanth B.N.
Founder & Chairman
Pairee Group


Aayush Jha
Co-Founder & CEO
Clairco


Shampa Ganguly
Co-Founder & CEO
Citility - Integrated Mobility Platform


Derick Jose
Co-founder- Flutura
Decision Sciences & Analytics


Solomon Devaraj
CEO
TRIAS


Benjamin Pfrang
Head India Office, RWTH
AACHEN University, NRW


Uday Narang
Founder and Chairman
OMEGA SEIKI MOBILITY


Jose Varghese
Director -Technology
DMG MORI


Manjunath Sekhar
Project Manager
Green Urban Mobility Innovation Living Lab


Dr. Tausif Ahmed Thangalvadi
Medical Director And General Manager at NURA

Bose Varghese
Head of Green Initiatives
Infosys


Vijay S J
Director
HOMMISSION India PVT. Ltd


Manu M R
Co-Founder
Cooey Health



Who Will Attend
Smart City & Government officials
Envisioning Sustainable Cities
Corporate representatives
Deploying Turnkey Solutions & Rapid Scaling
NGO and Academic representatives
Bridging The Urban Knowledge Gap
Startups and Accelerators
Bringing Innovative and Cost Effective Retrofit Solutions to the Cities
Investors and VC Community
Demanding People Centric Solutions
Strategic Partners
Summit Venue
Bengaluru is a key city that continues to innovate and shape sustainability solutions from an ICT perspective. Bengaluru is known as the Silicon Valley of India because of its pre-eminent position as the nation's leading IT employer and exporter. The City is home to numerous public sector heavy Industries, ICT giants, start-ups, aerospace & defence organizations.
Hotel Conard, Bengaluru 20th March 2023
225/3, Kensington Rd, Halasuru, Someshwarpura
Bengaluru, Karnataka 560008
Connect With Us
The Future ICT Forum
C/ o Integro Infotech & Consulting
S2, 2nd floor, No.34, Kensington Rd Sindhi Colony, Pulikeshi Nagar Ulsoor,
Bengaluru Karnataka 560 042
Email: director@futureictforum.com
www.futureictforum.com